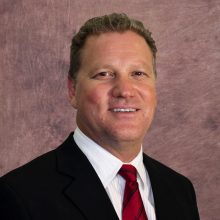 Phoenix, Arizona – Cutter Aviation is pleased to announce the promotion of Christopher Gradisar to Manager of Aircraft Services in Addison, Texas. In his new role, Mr. Gradisar is responsible for managing all aspects of the maintenance operation including the successful implementation of maintenance work order projects and cost-effective utilization of department resources to meet or exceed the service, avionics, and aircraft upgrade requirements requested from Cutter Aviation's maintenance customers.
Mr. Gradisar began his career with Cutter Aviation in 2005 when he was hired as Chief Inspector for Cutter's maintenance facility at Dallas Executive Airport. In 2012 Christopher accepted the position as Service Supervisor where he directed the day-to-day operations for the shop. He started his aviation career working as an A&P for an aircraft maintenance provider in Pueblo, CO and later moved to Dallas, TX and worked as a floor inspector with Raytheon Aircraft.
Christopher enjoys working on home improvement projects in his spare time as well as sailing and racing his MacGregor 26S sailboat. Mr. Gradisar also enjoys spending time with his two grown children and 15-month-old granddaughter.
You can reach Christopher at: (469) 518-5772 or by email at cgradisar@cutteraviation.com. You may also visit his online profile at http://cutteraviation.com/staff/chris-gradisar/.