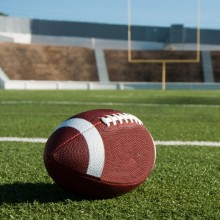 Are you attending the 2011 Tostitos BCS National Championship Game to cheer on your University of Oregon Ducks or Auburn University Tigers?  Are you flying in by air charter, private jet, or a General Aviation aircraft?  Then you need to put the Cutter Aviation FBO teams at our TWO Phoenix, AZ locations on your arrival roster!
When it comes to convenience, service and value when Phoenix or Scottsdale is your destination, you can't beat the Cutter Aviation FBOs at Phoenix Sky Harbor Int'l (PHX) and Phoenix Deer Valley Airport (DVT).  With PHX on the South side and DVT on the North side of Phoenix-Scottsdale Metro area, both locations are the closest full-service FBOs to the University of Phoenix Stadium – the home of the 2011 Tostitos BCS National Championship Game on January 10, 2011.
Click the map at the right for a larger version to see where Cutter Aviation PHX and Cutter Aviation DVT are located in relation to the University of Phoenix Stadium. For directions to the BCS Championship Game at the University of Phoenix Stadium from Cutter Aviation FBO locations: Click here for directions from PHX and Click here for directions from DVT.
If you are flying in with a General or Business Aviation aircraft, Air Charter operator, or Team Aircraft, both FBO teams at Cutter Aviation PHX and DVT are prepared to serve your aircraft arrival & departure needs as well as any overnight parking or hangar services while you are staying in the area.
Both PHX and DVT are extremely close to the Scottsdale area as well… so if you are staying at one of the many resorts in the Scottsdale area and attending the BCS Championship Game in Glendale, AZ at the University of Phoenix Stadium, both airports are conveniently located between Glendale and Scottsdale.
Special Benefits of Using Cutter Aviation Phoenix Sky Harbor (PHX) and Cutter Aviation Deer Valley (DVT) Include:
Special Jet-A Fuel Pricing for Guests for the Events – $0.50/gallon off the posted retail price at both locations (inquire about large volume pricing).  Much more reasonable fuel prices than what you'll find at Scottsdale Airport
Double Phillips 66 WingPoints for Fuel Purchases when you mention you are in for the games.
Ample Ramp Space and Overnight Parking/Tie-Down at both PHX and DVT.
Hotel & Ground Transportation Booking through our Guest Services Teams
Fewer Arrival / Departure Delays: Both PHX and DVT have multiple runways & approaches (GYR, GEU, and SDL do not).
Full-Service Maintenance and Avionics Repair Stations on site at both locations… just in case!
The TOP-NOTCH service that Cutter Aviation has built their 83 year reputation on!
---
Contact our Customer Service Team at either location today to make your arrival reservations and arrangements!
Toll-Free: (800) 234-5382
Main Line: (602) 273-1237

Toll-Free: (800) 792-0952
Main Line: (623) 581-1444