Cutter Piper Sales
Your Southern California Piper Aircraft Dealer
Step up to a higher level of General Aviation performance with Cutter Piper Sales – your Piper Aircraft Factory Authorized dealer for Southern California, Arizona, New Mexico and Hawaii. Piper produces one of the most diverse lines of General Aviation aircraft with models ranging from the six-place, high performance M-Class line including: Piper Matrix, Piper M350, Piper M500, and the all new Piper M600 to the six-place Piper Seneca V twin and the economical four-place Piper Archer LX. And don't forget the diverse family of Flight Training aircraft available from Piper Aircraft including the Archer TX, Arrow, and Seminole. We invite you to explore the capabilities and value of Piper Aircraft with Cutter Piper Sales today.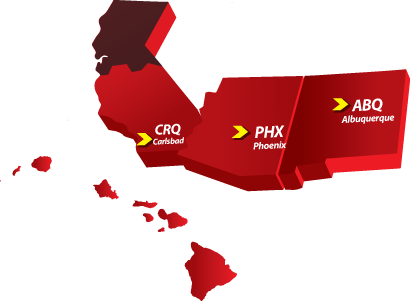 Cutter Piper Sales is a division of Cutter Aviation, one of the most recognized names in General Aviation throughout the Southwest. Originally founded in 1928, Cutter Aviation has developed a tradition of honest, friendly, and helpful "family-like" relationships with our customers. We continue that tradition each day with Cutter Piper Sales.
Our convenient sales office in Carlsbad, CA and Phoenix, AZ and five Service Center locations in Phoenix, AZ; Long Beach, CA; Santa Ana, CA (Orange County); Van Nuys, CA; and Bakersfield, CA means that you're never far from sales or service assistance with Cutter Piper Sales. Visit us or contact us today at 760-579-0821!