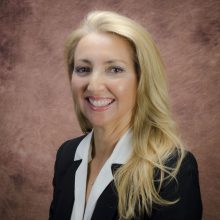 PHOENIX, Arizona – Cutter Aviation is pleased to appoint Sylvia Graebe as Charter Sales & Aircraft Acquisitions Manager for the Charter & Flight Management Department based in Phoenix AZ. Sylvia most recently served as COO of EASCOR Inc. where her contributions facilitated significant growth for the company. She also has an extensive background as a senior executive and entrepreneur with several successful start-up companies.
Sylvia brings a depth of aviation experience from World Jet and America West Airlines where she worked with, sports teams and owners, MLB teams, college football programs, NFL teams, and government entities. She has a proven record of generating profits and sales growth in every aspect of a charter operation including sales, flight management, ground ops and catering.
Sylvia offers a rare blend of creative, sales and operational strength and is recognized for her success and passion in building companies that make a difference.
A career army brat born in France and raised in Heidelberg, Germany, she speaks 2 languages. Sylvia is passionate about animals and sits on the board of a dog rescue in Mexico and is a devoted animal advocate helping many local rescues.
You can reach Sylvia at (602) 267-4080 or by email at sgraebe@cutteraviation.com. You may also visit her online profile at http://cutteraviation.com/staff/sylvia-graebe/.